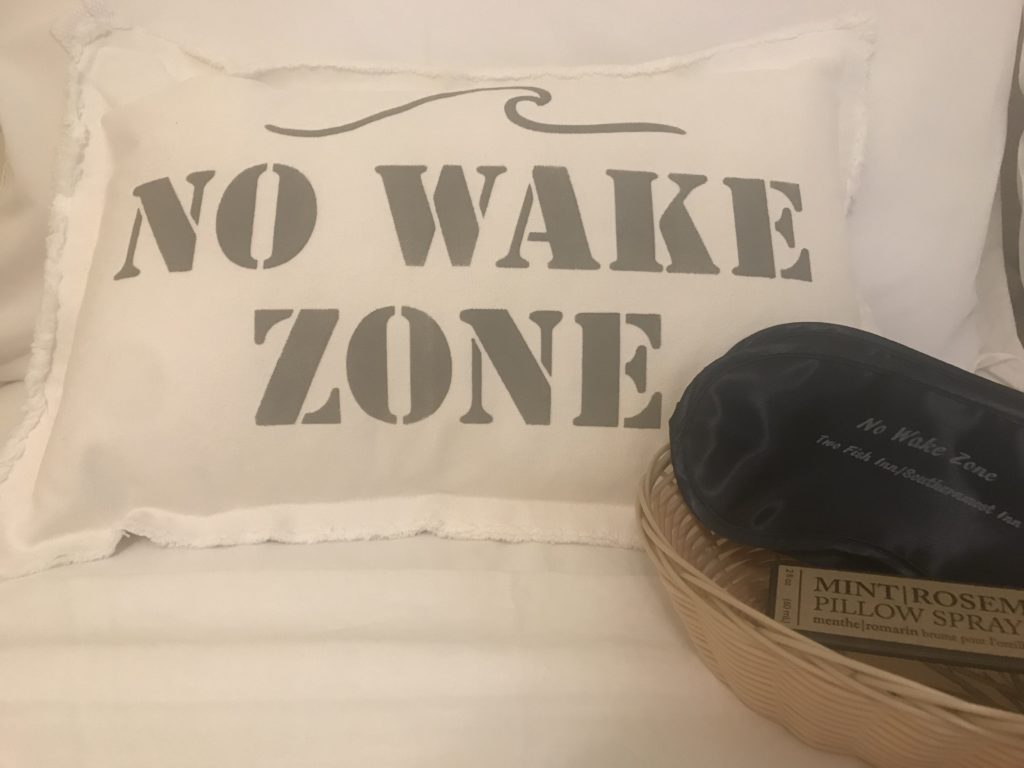 NO WAKE ZONE
Enjoy a peaceful night sleep at our inns. The No wake Zone program enhances your ability to fall asleep and stay asleep.
Drift off to sleep with: Sound Machine in each suite with sounds of the ocean, rain, forest, or white noise.
Sleeping Masks.
Pillow Spray with essential oils.
Sleepy Tea (Herbs, spices, botanicals and no caffeine).
Hypoallergenic Protectors.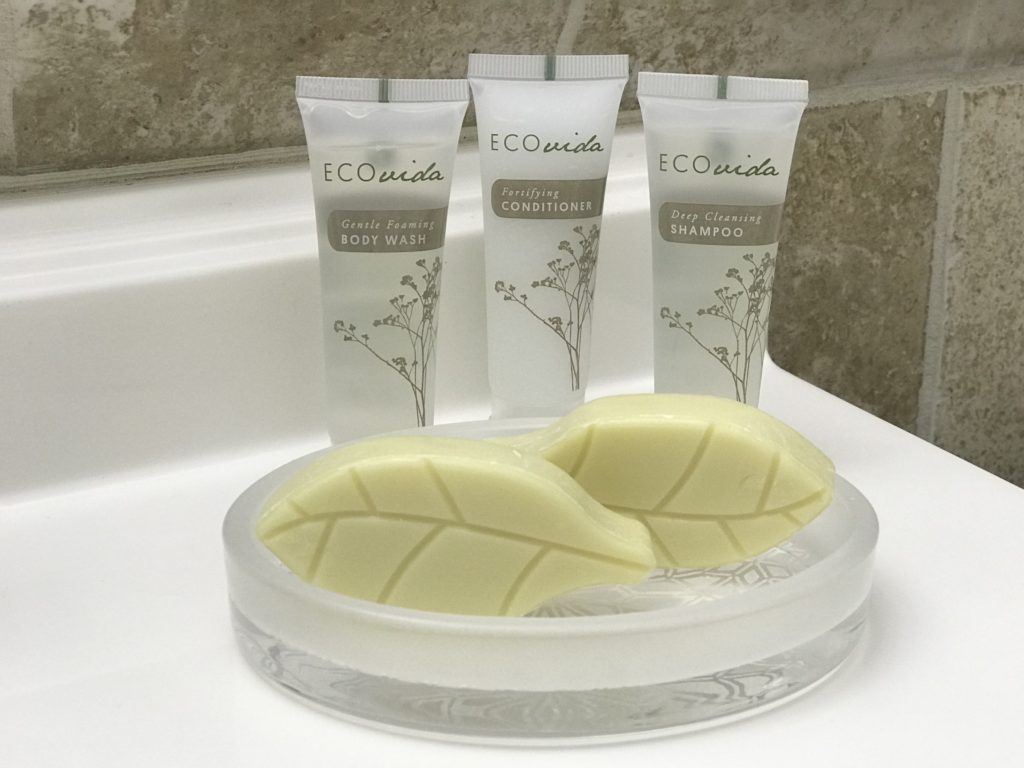 Getting a little more Eco-Friendly
We are doing our part to become more eco-friendly so we can help preserve this beautiful island and surrounding waters.
Eco Vida Toilettes – Completely Biodegradable products that are safe for environment, great for skin and free of parabens. All items are printed with soy base ink and tubes are molded with the highest grade recyclable plastic.
5 star earth friendly dry fast linens. We are converting to dry fast linens to reduce energy usage, reduce chemical requirements for stain removal and reduce CO2 emissions.
In suite recycle bins and recycle bags.